Turinabol + Boldenone Cycle for sale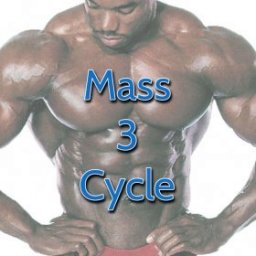 Turanaxyl
General information:
Beginner Steroid Cycle:
1. Turanaxyl 10 x 200 Pills
2. Boldaxyl x 1 Vial
3. Clomixyl x 30 Pills
Manufacturer: Kalpa Pharmaceuticals
This Turinabol + Boldenone cycle for beginners is the most harmless cycle of steroids. Turinabol well builds up dry muscles without fat deposits and water retention. And has no side effects, which is very important for a young beginner athlete.
Boldenone can be attributed to one of the most harmless and easy injectable steroids. It very well increases the appetite and helps to absorb a large amount of protein, carbohydrates and other micro substances. Boldenone (or Boldaxyl) well builds up the musculature of the body, which is perfectly preserved after this steroid cycle.
Turinabol (or Turanaxyl) is ideally suited to Boldenone, the cycle takes place on these anabolics very easily and safely. You will steadily increase the dry volume of muscle mass on this cycle. The strength will rise significantly. All the kilograms of muscles scored will be perfectly preserved after such a cycle.
| Week | Turinabol | Boldenone | Clomid |
| --- | --- | --- | --- |
| 1 | 20 mg/day | 400 mg/week | |
| 2 | 30 mg/day | 400 mg/week | 50 mg/day |
| 3 | 30 mg/day | 400 mg/week | 50 mg/day |
| 4 | 30 mg/day | 400 mg/week | 50 mg/day |
| 5 | 30 mg/day | 400 mg/week | |
| 6 | | | 50 mg/day |
| 7 | | | 50 mg/day |
| 8 | | | 50 mg/day |
Turanaxyl Reviews
Please log in to write review
Buy Turanaxyl Related Offers