Dianabol Cycle for sale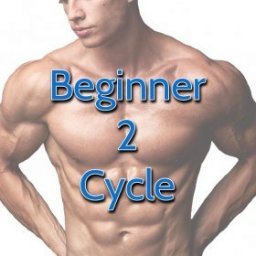 Dianoxyl 10
General information:
Beginner Steroid Cycle:
1. Dianoxyl 10 x 100 Pills
2. Proviroxyl x 30 Pills
Manufacturer: Kalpa Pharmaceuticals
Dianabol cycle is excellent for beginners as the first steroid cycle. At a reasonable dosage, Dianabol effectively promotes muscle mass gain with minimal side effects. Combining D-bol with prophylactic drugs you can completely avoid side effects and gain quality muscle mass.
For one Dianabol cycle, you can gain up to 6 kg of muscle mass. As a prophylactic drug, it is most effective to use Proviron, it will avoid side effects caused by Dianabol, removes excessive water and make muscles more lean. Proviron will avoid such unpleasant side effects as gynecomastia and aromatization.
This Dianabol cycle with Proviron will allow to save the entire muscular mass without loss, to avoid the accumulation of excessive water, to gain qualitative musculature.
Dianabol cycle is for beginners, those who are just starting to use anabolic steroids. This cycle will significantly increase muscle volumes with minimal side effects.
The cycle is designed for 5 weeks, this will be enough for beginners. Dianoxyl (Dianabol) is taken by 3 pills per day, evenly distributed to three doses of 1 pill, Dianoxyl is taken orally after eating, with enough water.
Proviroxyl (Proviron) appears here as a preventive drug from the occurrence of side effects and flooding with water. The drug is taken from 2nd week, 1 pill per day.
| Week | Dianabol | Proviron |
| --- | --- | --- |
| 1 | 30 mg/day | |
| 2 | 30 mg/day | 1 pill per day |
| 3 | 30 mg/day | 1 pill per day |
| 4 | 30 mg/day | 1 pill per day |
| 5 | 30 mg/day | |
Dianoxyl 10 Reviews
Please log in to write review
Buy Dianoxyl 10 Related Offers