Turinabol Cycle for sale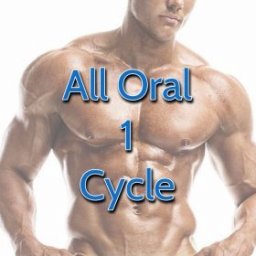 Turanaxyl
General information:
Beginner Steroid Cycle:
1. Turanaxyl 10 x 100 Pills
2. Clomixyl x 30 Pills
Manufacturer: Kalpa Pharmaceuticals
This Turinabol cycle is perfect for beginners who have decided to use anabolic steroids. Turinabol will allow you to gain qualitative muscle mass, increase strength and endurance.
This cycle is one of the safest oral cycle of steroids. After Turinabol, all the muscular mass gained will remain, without loss.
This cycle is usually used by beginners as a first steroid cycle or by experienced athletes as a fixative or intermediate cycle after the main one that would preserve the results and make the muscles more lean.
Turinabol (or Turanaxyl) at any dosage is not aromatized, therefore does not cause side effects associated with it. On solo cycle, you can gain mass, without the delay of excessive water and fat, there will be no problems with gynecomastia. This Turinabol cycle does not raise blood pressure, it does not cause acne.
Turinabol cycle does not require the use of ancillary drugs to prevent side effects, but nevertheless it is necessary to carry out PCT after the end of the cycle, Turinabol at least slightly, but still reduces the production of body's own Testosterone. To do this, Clomid (or Clomixyl) is used, 1 week after the end of Turinobol cycle, for 3 weeks, 1 tablet a day. In principle, 2-4 weeks after the cycle, the synthesis of your own Testosterone must be self-restored.
Duration of Turinabol cycle is 5 weeks, the recommended dose should be 3 times a day, evenly divided at the same intervals.
| Week | Turinabol | Clomid |
| --- | --- | --- |
| 1 | 30 mg/day | |
| 2 | 30 mg/day | |
| 3 | 30 mg/day | |
| 4 | 30 mg/day | |
| 5 | 30 mg/day | |
| 6 | | 50 mg/day |
| 7 | | 50 mg/day |
| 8 | | 50 mg/day |
| 9 | | 50 mg/day |
Turanaxyl Reviews
Please log in to write review
Buy Turanaxyl Related Offers